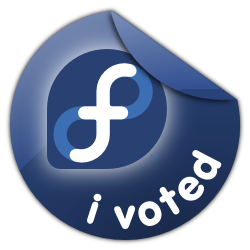 Elections are open for Fedora Board. This is the group that take strategic decisions about Fedora Project. I miss the town hall, but I went to read the meeting logs. I went also to read wiki pages and some blogs from running candidates. The more that I dig, the more difficult that it seems to choose to vote higher for one or another. What a group of fine contributors!
So, if you are a fellow contributor, please go ahead and vote!
Remember, there is also election for FESCo (Fedora Engineering Steering Committee) and any contributor also can vote for those steering the technical aspects of Fedora.
So, again, go and vote!