I think that 55 responses is good, but having more responses is better. So I am giving away a sneak peek to let all of you know how this is going and create interest in completing the survey. So far the entries are 73, with 55 completed and 18 pending.
I went to the questionnaire and picked some questions to show a little bit of the data we have gathered.
#1 – In which region are you located?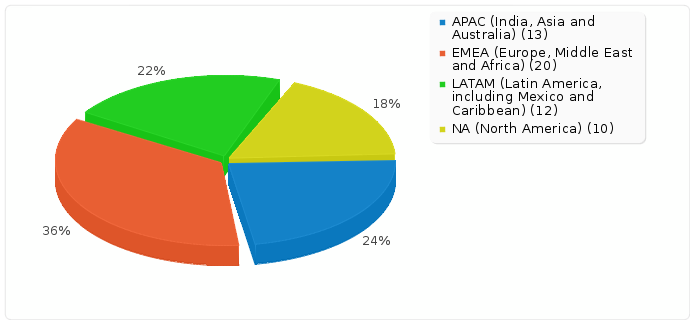 #3 – As a Fedora Ambassador, to what activity do you devote most time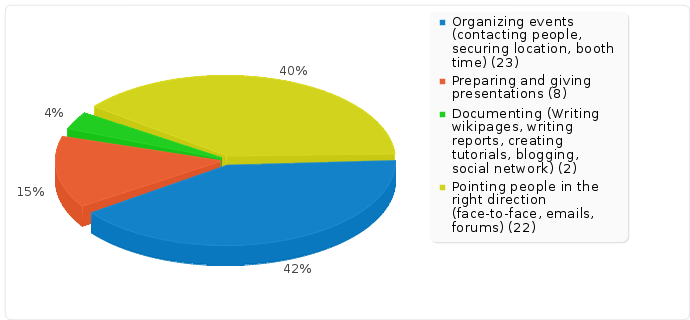 #12 – Do you feel you can reach a FAmSCo member whenever you need something?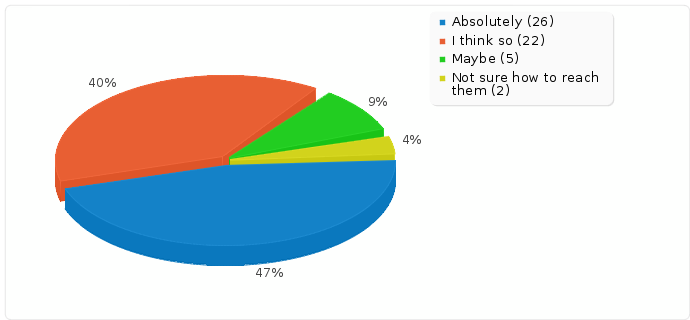 #14 Do you have any comments?
There are 18 comments, some are about the survey itself, but there are some positives and I would like to share the following.
I have been impressed by the way Fedora encourages people to become involved, and the Ambassadors have been very good for spreading information–especially with the mentor thing.
I have no idea of who wrote that, as there is no way to link response with users. But that is what I like the most about Fedora Project: encourages people to become involved.
So, if you are a Fedora Ambassador and have not share your views, please fill in the survey at:
We will be closing the survey by the end of June 2011.